Reserve Marines Demonstrate Spectrum of Capabilities during Northern Strike 17 > The Official United States Marine Corps Public Website > News Display
[ad_1]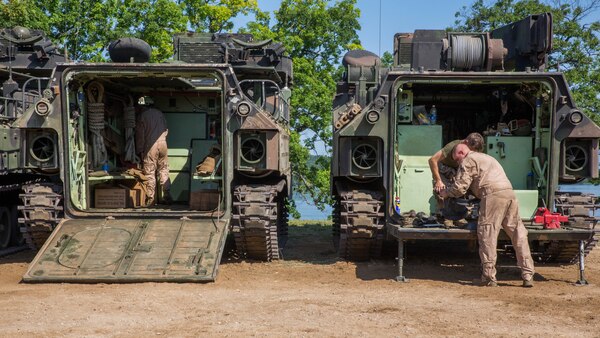 By Lance Cpl. Niles Lee, Marine Corps Forces Reserves
CAMP GRAYLING, Mich. —


Reserve Marines from across the country are integrating with service members from multiple branches, states and coalition countries to showcase the spectrum of capabilities that 4th Marine Division, Marine Forces Reserve provides to the total force. Task Force 1st Battalion, 25th Marine Regiment will be employing various assets to support the National Guard Bureau-sponsored exercise, Northern Strike 17 at Camp Grayling Joint Maneuver Training Center, Michigan, July 29 to August 12, 2017.
MARFORRES participation in Northern Strike 17 will focus on strengthening and refining mechanized, amphibious, land and air capabilities while operating in a joint and multinational capacity. Task Force 1/25 will use Northern Strike 17 to gauge overall training and readiness levels as they prepare for Integrated Training Exercise 2018 and future mobilizations and deployments in 2019. 
"Reserve units were pulled from across the nation to provide realistic combined arms trainings to cover a spectrum of combat scenarios," said Master Sgt. Daniel Clark the operations chief with 1st Battalion 25th Marines.
Northern Strike, a National Guard hosted exercise, brings together service members from across the U.S Department of Defense as well as service members from the United Kingdom, Denmark, Latvia, and Poland. Camp Grayling Joint Maneuver Training Center is the largest National Guard training center in the country, spanning across 147,000 acres of land and three counties of maneuver area, state of the art ranges and modern support facilities.
"We train how we fight," said Clark. "The individual Marine gets a mass amount of training from this two week exercise, experiencing a realistic deployment set up which is going to prepare them for future mobilizations."
[ad_2]

Source link